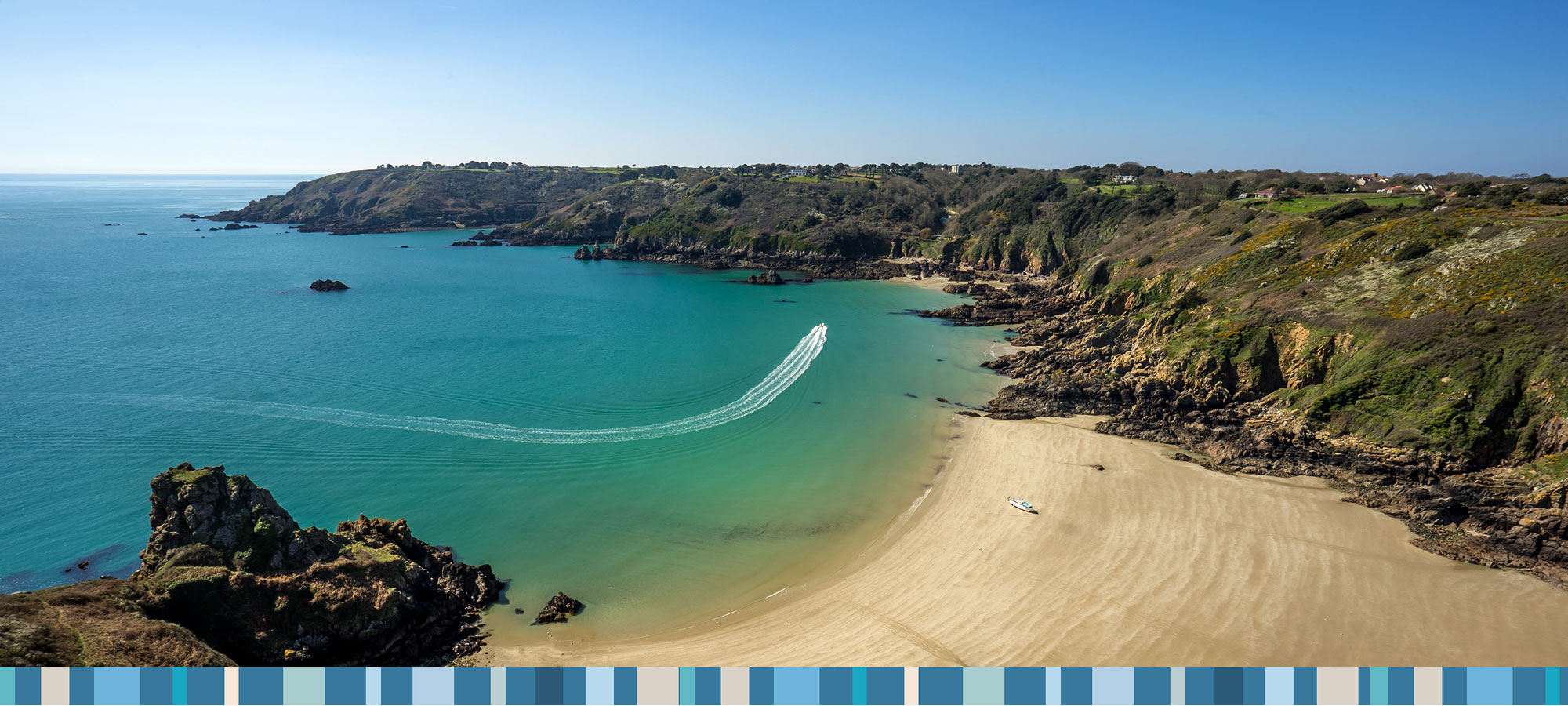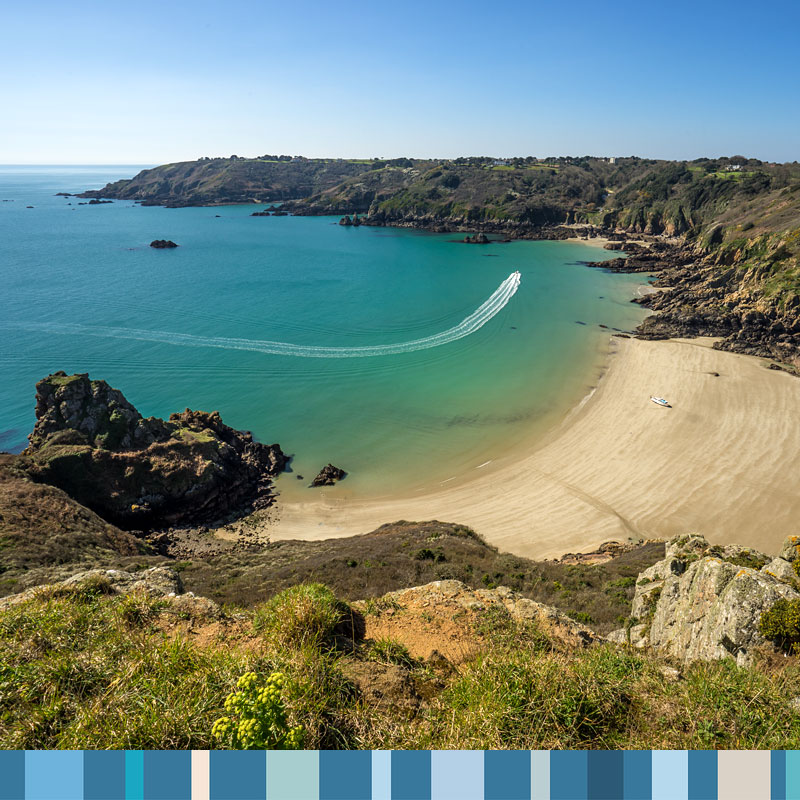 Hotel Location
Hotel Jerbourg situated in the parish of St. Martins, Guernsey boasts a spectacular cliff top location with panoramic sea views over the neighbouring Channel Islands and on clearer days the French mainland.
Situated on the South Eastern tip of Guernsey, next to the wonderful cliff walking paths, Hotel Jerbourg has a relaxing rural countryside feel but is only 15 minutes from the capital of Guernsey, St. Peter Port.
For visitors who have read and enjoyed "The Guernsey Literary and Potato Peel Society", the Hotel is just footsteps away from La Bouvee Farm, the path to Fermain and Jerbourg Cliffs.
Noted for their friendly and personal service, Hotel Jerbourg's proprietors Paul and Paula Scambler and their attentive reception team are on hand to advise on the best island attractions, upcoming Guernsey events, leisure activities and sporting facilities.
Nearby places of interest include: Fermain Bay, Bluebell Wood, St. Martins Village, Marble Bay, Jerbourg Point, Catherine Best Jewellery, Victor Hugo's House, The Aquarium and La Gran' Mere du Chimquiere.
Guernsey has a range of outdoor pursuits which Reception can advise on, including: coasteering, climbing, cycling, diving, kayaking, fishing. surfing, windsurfing and sailing.
Getting into St. Peter Port is easy with a bus stop just outside Hotel Jerbourg.
A cycle and car hire booking service is available and Hotel Jerbourg has adequate free car parking.
Learn more about the history of Jerbourg Point courtesy of Wikipedia : :


"Views are breathtaking"
The views are breathtaking. Lovely friendly atmosphere. Enjoyed the pool. The bus stops just outside the hotel, ideal..

Sarah United Kingdom